Please follow the guidelines below so that everyone can enjoy the picnic area.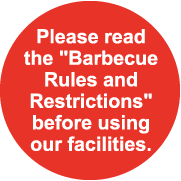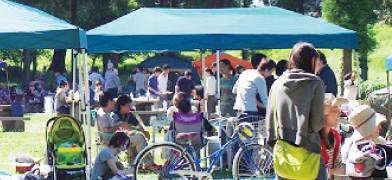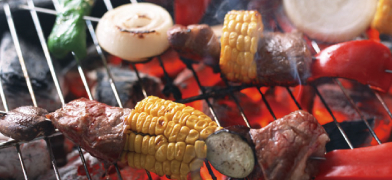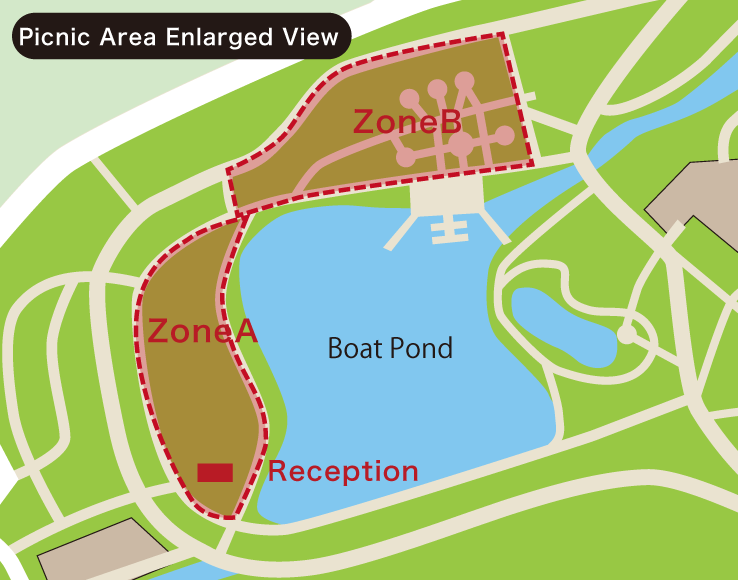 Shonai Ryokuchi barbecue service version upgrade!
<BBQ empty handed>
Those who do not rent can also use the garbage collection service. ※in-service period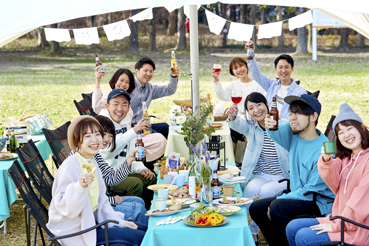 Foodstuff set plan appeared!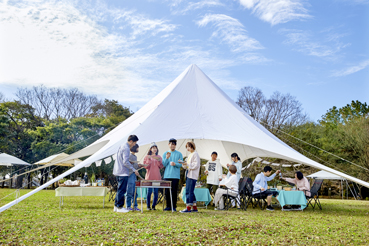 Star Shade site is now available
for large groups!
1.Make a reservation and use it(Paid)
If you are using a rental service (paid) such as BBQ equipment, secure the place of use in the Zone A in the left figure.
■

Service period

From late March to the end of November. For more information, Please click the Reservation button below.
■

Reservation start date

From 10:00 a.m. on 90 days before the use date
■

Please refer to the banner link below for details of the rental service and reservation, or check the following phone number.

We do not make a reservation for the furnace in the Zone B in the left figure. Please use the following on a first-come, first-served basis.
2.Use on a first-come, first-served basis (free)
You do not need to contact us if you bring and use necessary items such as BBQ equipment and ingredients. (Free use)
■

Available area

Empty space other than the entire area of Zone B in the left figure and the area of Zone A other than the site set up by the reservation service
■

Use period

Available anytime
■

Available time

Use of fire is from 9:00 a.m. to 17:00 p.m.
Please refrain from using at night (from sunset to sunrise).
Please refrain from taking unattended space on a first-come, first-served basis (such as hanging on a rope or seating).
Neighboring parking lots (3rd and 4th parking) open at 8:00 a.m.
Notes on Use of BBQ Area
・

In addition to the picnic area, you can use fire for barbecues, etc. within the designated areas. Observe the following so that everyone can enjoy the area.

・

The use of fire is limited to the designated areas on the guide map. The use of fire outside the designated areas is prohibited.

・

The use of fire is not permitted in the early morning and at night. (

The use of fire is permitted from 9:00 a.m. to 5:00 p.m.

)

・

Ground and open fires are prohibited. Please use an outdoor barbecue grill that does not transmit heat directly to the ground or tables.

・

Any action that may damage the facilities or could cause accidents, such as using pegs or rope to setup tarps, is prohibited.

・

Do not leave reserved spots unattended (by setting rope or spreading out sheets) or reserve more space than is required. If a spot is left unattended, articles may be removed.

・

Hazardous materials, such as gasoline or propane gas, gas canisters and generators are prohibited.

・

There are no places for disposing of trash and charcoal. Please take your garbage home with you.

・

Extinguish any charcoal safely. Also, do not throw charcoal or oil in any waterways.

・

Parking is strictly prohibited along the embankment road and in the surrounding residential areas. Please use the designated parking lot. Also, drinking and driving is strictly prohibited.

・

Any acts that would cause an inconvenience to other users such as playing loud music, becoming drunk or fighting are prohibited.